special events & workshops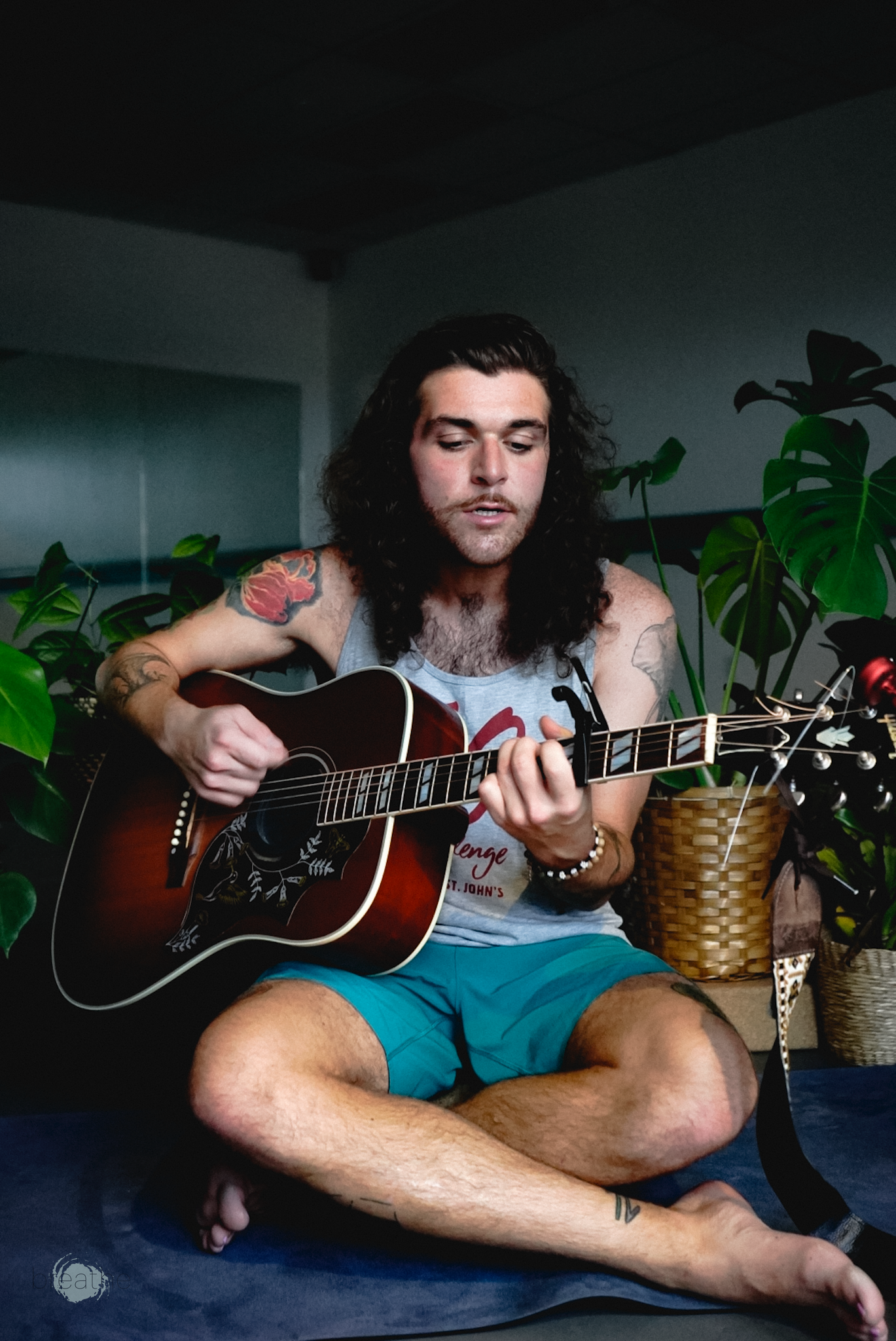 Candlight Yin with Live Music
Join us for this candlelight Yin yoga class with live music by Adam Ravalia and Yin led by one of our Breathe instructors as we slow down and tune into the movement, moment and the music.
Adam is an avid musician and yogi originally from Newfoundland. A few years ago, Adam decided to combine his passion for music and yoga by bringing an acoustic guitar and his soothing voice into the hot room. Adam's repertoire includes an array of covers and original songs that are inspired by the rugged coastline of Newfoundland and the precipitous peaks of coastal BC.
Included with your membership, on select Thursdays
Venue: Breathe Fitness Studio
When: Select Thursdays each month, 6:30pm
Upcoming 2023 Dates:
Fall Dates TBD
Book Now Through the Breathe App
Breathe Breathwork Meditation
Fall dates coming soon!
---
Imagine if you could release and let go from deep inside – things you thought you might never be able to let go of? Imagine if you already had the power within you to make space to create the life you always
dreamed of living?
In this session you will be using your breath to help you release and clear unwanted anxiety, stress, and energy so you can open up space to invite more of what you want in your life moving forward. Your breath – this powerful source that already exists inside you – has the ability to help you move deep with, connect with your heart, tap into your intuition and help you feel more aligned with your purpose and path.

What is breathwork?
This transformational breathing meditation, which is an active breathing meditation, allows your body to be flushed with oxygen. It is a 3-part breathing pattern that enables you to move into an altered state of mind where you can clear stuck energy (emotional, physical, mental and spiritual), calm your nervous system by reducing stress and anxiety, improve clarity and focus, release toxins, boost immunity, and start letting go of what you may be holding on to, creating space for personal transformation and growth.
Venue: Breathe Fitness Studio
Book Now